Reading Time:
9
minutes
I didn't hear about the fourth trimester until I was an already 26-week pregnant mother to be.
It was during my prenatal yoga class one morning, when our teacher was discussing the benefits of babywearing as we got reading to head out.
"Fourth trimester!?" I remember being stunned, images coming into my mind of gargantuan pregnant bellies somehow growing babies way over term. Obviously that isn't what the term means.
What is the 4th trimester?
For me as a first-time mom, a large part of my daughters' fourth trimester Earthside was spent away from me. I've asked the women below to share their experiences with this time with their babies, whether "good" or "bad".
The fourth trimester, in case you haven't been there yet, is that time parents of older kids reflect back on as "the haze". It's a time postpartum filled with the sweet scent of newborn baby, spit-up and milk. Of remembering tiny delicate fingers that curl around yours and oh my gosh I almost forgot about the startle reflex!
It's not just that though. The 4th trimester is a time when your fresh little baby is realising that out of the womb, they're not all cozy and warm, and hey they don't want to be put down into a bouncer or anything you've bought for them. And there's no way that they're sleeping on their own!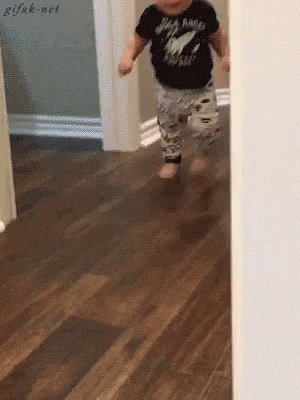 It's an adjustment period for new parents and babies alike, you're all getting to know each other and one of you (two if you've got twins!) can't even speak or walk yet.
If you're anything like me, you'll find yourself nodding along, smiling or holding back a tear at the honest and brave accounts of each postpartum journey these women tell.
As always, I believe in creating and honest and safe space to discuss motherhood.
You can find links and relating blogs to each writer below. Go check them out <3
The fourth trimester is a learning journey for mom and baby
I think that everyone has some level of postpartum self-doubt, maybe even postpartum depression. How could they not? As a new mom my life had just instantly changed. Our family of 2 now became 3.
I was sleep-deprived and tasked with keeping another human being alive. Furthermore, to top it all off I had hormones running amok in my body.
There were countless nights that I would be awake in the middle of the night with my little one.
She would be crying, I would be crying, and milk would be dripping down my leg. I felt like I had no idea what I was doing.
I would softly whisper to her that I was doing my best and that we were learning how to do this thing together.
Maria – Handful Of Thoughts
Don't compare your postpartum life to life before baby
The postpartum time involves such a clash of intense feelings. My body feels wrecked and not like my own—it's sore, empty, and saggy. I don't even recognize my body in the mirror, and it's hard to convince myself it will get better in time.
I always miss the baby's movement inside me, because I find pregnancy such a special experience.
My breasts become huge milk-making machines, and I feel thirsty and hot all the time.
There's tiredness and a real lack of energy. Sometimes I forget the body is recovering in a big way!
On the mental side, I'm completely hormonal with roller coaster emotions. I'm usually not one to cry, but in the weeks and months postpartum, I can't seem to control the waterworks. It's the strangest feeling. While all of this is going on, I'm also insanely happy, and those moments holding my new little bundle are indescribably wonderful.
The fourth trimester is definitely the one of the strangest times and one that does not compare to anything else! Thank goodness we have those adorable babies to get us through.
Gina Steps to Self blog
Consider a postpartum doula
As a mum living abroad from her family and friends I knew the 4th trimester was potentially going to be an emotionally challenging time. So I read all I could, hired a doula, and thought I had prepared myself well for this time period.
Like with all things motherhood, preparing is one thing and experiencing it is a whole different ball game.
I had my husbands parents 2 streets away (yes, think "Everyone Loves Raymond") and his sisters were both close by with little ones both 1 year old.
The child health nurse thought I seemed to have a good support network and wasn't worried about me, so I kinda dropped off her radar after initial home visit.
Though here I was, with a network of in-laws who did practically EVERYTHING with newborns different than I did and very little in common to ask for support from personal experience.
All the women "like me" that I knew were an ocean away, and I just wanted to be able to have a cuppa and chat with any of them. To feel comfortable hanging out with another woman "like me" who weren't confused by how I did things.
My doula was lovely, but those two after-care visits were all but short lived moments of comfort.
I learned that even though it might "look" like you have a good fourth trimester support network, it may not end up being supportive in the way you need.
It is so important to find a small tribe who have similar views, yet it can be so hard if you are not familiar with the area. With my second bub on the way I have my mum coming over for a few months this time, because I know with 2 under 2 I will need a tribe to get through the 4th trimester again.
Hannah – Thrive In Family Life
The 4th trimester is hard for mothers
When I had my oldest son, I was over the moon to finally be a mom. I loved kids from a young age- I was babysitting for families' in my neighborhood in middle school.
I always felt like I could relate to kids and even became a play therapist. While I knew parenting wouldn't be easy, I thought I definitely knew what I was doing.
I had over 20 years of experience with kids by then. But I couldn't have been any more wrong. I had to learn to swaddle, how to get my baby to latch, how to soothe him, and the hardest part of all- get him to sleep through the night!
The days were so long then, but it's true what they say- the years really are short. I had so many moments where I doubted my decision to become a mom. I felt sad, lonely and depressed like there had to be more to being a mom.
Then a friend called me and said, "Look, it does get easier. If it didn't, I wouldn't be pregnant with my third!" She was so right. After a few years, you forget all the hard stuff too.
Patrice Payment Mom Life With P
It's okay to set boundaries around birth and baby
Navigating new motherhood and the challenges of the fourth trimester is super challenging.
But more than anything, I was surprised at how hard it was to navigate expectations from our extended family and learn how to set healthy boundaries with everyone.
Our family tried to insist that they be present for the birth of our baby, despite my full intentions to only have my husband in the delivery room.
They met us at home as soon as we got back from the hospital, even though we desperately wanted a little alone time as our new family of three.
And they jumped in right away with all kinds of "advice" that was far from helpful.
It was challenging at first, but I quickly learned that in order to fully enjoy the fourth trimester, you have to be willing to stand up for yourself and set boundaries with your loved ones.
It's okay to close your doors to the delivery room, request time home alone, and parent in the way that's best for you and your partner. You deserve to create your own traditions.
No matter what kind of pressure you're feeling as a new parent, remember that it's okay to say no when you need to and that your biggest priority is taking care of yourself and your little family.
Danielle Piece Of Cake Parenting
Family support made the fourth trimester easier
"Terminate, or I'm leaving" he said. True to his word, he left.
To be honest, my entire 4th trimester was a blur. One big haze of sleepless nights – feeding, changing, settling and wondering. Wondering if my husband might come back. Wondering if he might have anything to do with his daughter.
I was in a daze for most of my pregnancy and all of the 4th trimester. When I look back on it now, I actually see it as a blessing. I was simply too busy, too tired, to be sad or lonely.
I also was lucky to have my parents visit from overseas for that whole first three months. I don't know what I would have done without them.
Mostly, I just couldn't believe that this happened. Counselling certainly helped me. The hardest thing to deal with was the worry… the guilt even, about my daughter not having a dad in her life.
At the time, it was hard to see what the path ahead was going to be like, and I really just had to take it all, day-by-day. I still count myself as fortunate because I avoided sinking into depression.
The good news is that, more than a decade later, life is good! I have a beautiful, energetic, sassy daughter, a wonderful partner and even some stepchildren to make life interesting!
Silvia– MumsDelivery.com.au
Pregnancy Doula For Birthing Confidence
I have had three babies three very different ways. But the thing that made my third birth my easiest, best birth, and in turn made for an easier recovery, was having a doula.
Preparation was key to making my birth as short as possible, my pushes effective, and having a natural water birth (compared to 2 epidurals previously) gave my body the tools to heal itself.
Giving birth can be looked at as a trauma, in a way; it is a massive change in an incredibly quick time frame. Your body is incredible, it literally GREW A PERSON from scratch! You are not going to bounce right back.
It can take up to one whole year for your body to return to something resembling what it was before you had a baby.

In my opinion, having a doula (for pregnancy, birth and postpartum) was a game changer, because they are a resource on legs. They have connections you probably don't know exist.
They have knowledge on things you didn't even know was a thing! And they are support embodied and confidence in you that you didn't know existed.
Having a doula supported me emotionally and physically during a time I was incredibly vulnerable, and her confidence in me got me through when I didn't have confidence in myself.
Just like your body knows how to grow it, it knows how to give birth, and it knows how to heal.
And it gets easier, Mama! Give yourself some grace. You're doing better than you think you are.
Hannah– Tiny Joyful Treasures

Battling anxieties. Wondering if you're doing the right thing. Trying to figure out what that right thing is. Functioning on little to no sleep. Feeling isolated from everyone around you. Trying to figure out who you even are anymore. Mom guilt.
Managing who you, this new person you don't know yet, are becoming. That's hard.
Loving my baby and being his mom is easy.
But me? I'm the hard part.
No one ever tells you that sometimes you'll have to give up high expectations you have for yourself.
You'll see a lot of cute, perfectly-timed posts on social media of a mom and her baby grinning at each other in front of a perfectly made bed. You think that that's real, that that's what's waiting for you.
What you don't see are the dishes piled up in the sink. the bed unmade every other morning. the laundry from the past two weeks overflowing onto the floor in the corner.
That's real. Why? Because taking care of yourself, your spouse, and your baby become more important than making your bed.
The dishes? They can be done tomorrow. Your baby needs you, today.
Hannah – Thorns And All
How did you feel about the fourth trimester and postpartum period? Was it joyful for you or perhaps a learning curve? Maybe it plunged you into the depths of postnatal depression or anxiety? In a recent Harvard Health blog, The fourth trimester: What you should know it is suggested to postpartum follow-up care is scheduled much sooner than the traditional 6-8 week postpartum checkup. Not only for physical checks to be carried out but also to check on a mothers' mental wellbeing.

Any tips you'd like to share for our mums to be reading? Leave a comment!
For more postpartum articles :
This Anxious Mum
X

[jetpack-related-posts]